For many businesses, the High-Speed Doors is the lifeline of day to day operations. Without properly functioning doors, businesses could lose energy efficiency and cost savings.  If you find yourself in a situation where quick and effective door repair is required to keep your business on track, CMH Industrial is the right choice. From door repair to service on other door issues, the team at CMH Industrial has the experience necessary to get the job done.
Fast Service is Key to Keeping Your Loading High-Speeding Doors Up and Running
One of the frustrating things about the need for door repair is that it can pop up quickly – and often at the worst possible time. For example, you may have business humming along in the process of a busy workday when something goes wrong with a high-speed door. Suddenly, what was a great day for the business is thrown into chaos as things cannot function as quickly as necessary. Without a reliable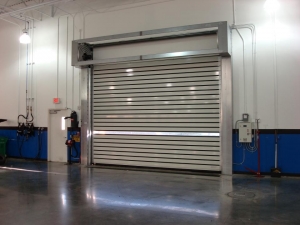 door repair service to come quickly and get you back up and running, there could be meaningful damage done to production that will affect your bottom line.